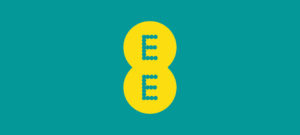 We would like to let everyone about our exiting news, we have officially welcomed EE to our product and service portfolio at last.
We can now offer their complete range of both mobile devices and tariffs to our customers, we know that they offer some of the best in class mobile tariffs available today and coverage in our area.  Their coverage will complement the O2 service we offer so we know we are able to help everyone know find the right tariff and the right coverage for their needs.
What set's us aside from our competitors is we are independent and want to help you find not only the right device if you want to change but also the right network at the right price for you.  We know getting to know you is key to building a partnership with you as a customer and that way we can find you the right deal along with the right network.
So if you are considering a new mobile phone / device or you are coming out of contract then let us help you find the deal for you, we have the heavy hitters backing us EE and O2 !!